I thought back-to-school is all about adjusting to pressures and stress that comes with it. But look, and I'm joining now this giveaway.
Do you guys agree that it's not too late for :
A Back -to-School Giveaway!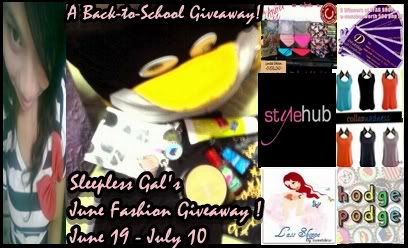 Again The Sleepless Gal is here for her another
FASHION GIVEAWAY Month of June
Together with her hot and fabulous FASHION SPONSORS ♥
So, what are the prizes at stake?
(5 ) WINNERS
STYLE HUB Cool Tops with detachable collar
(salmon, orange, black, charcoal, and gray)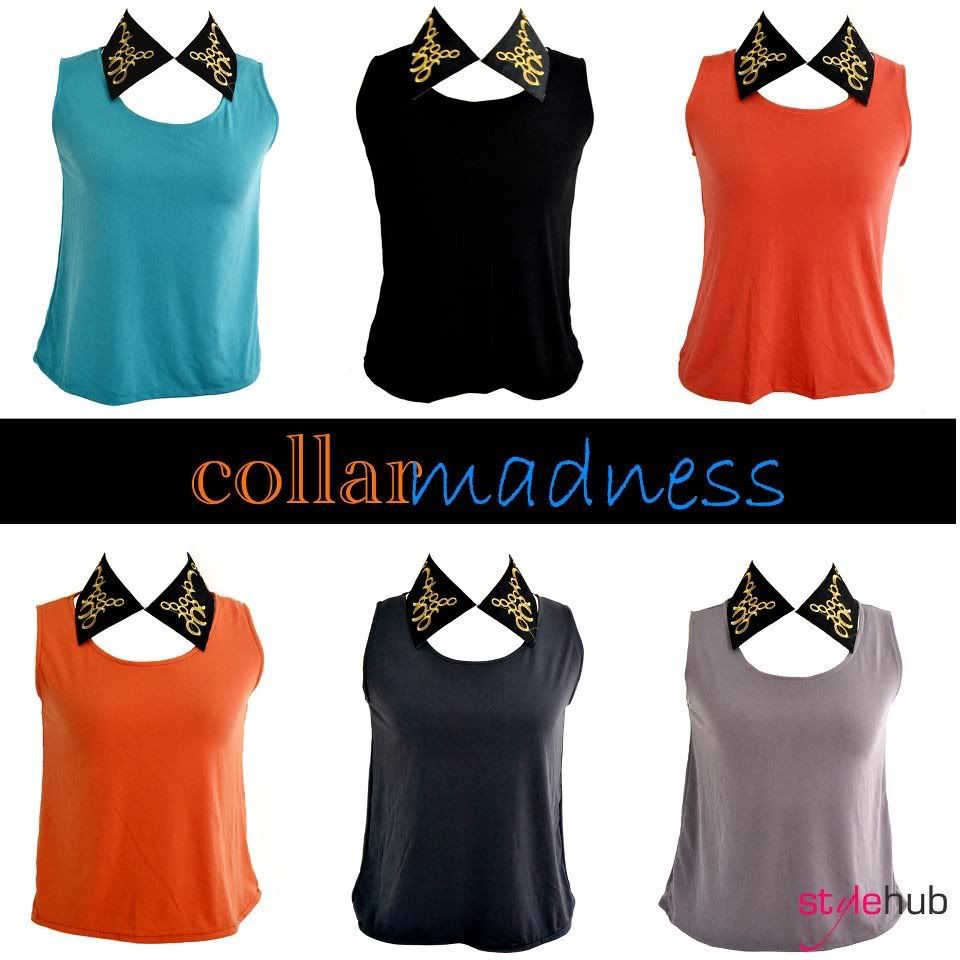 (5) WINNERS
DFAB Shop e-voucher worth Php 500.00 each (11.83 USD)
Visit DFab Shop Facebook Page here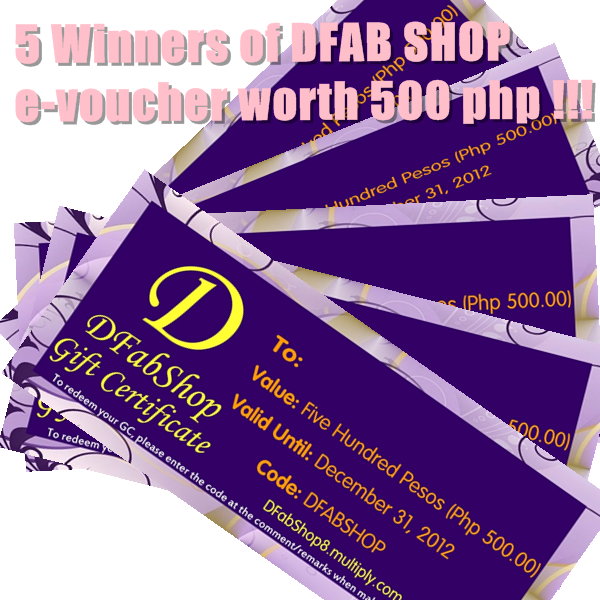 (10 ) Winners
Andreaz ' Nook 100 php discount cards
( valid for envelope bags)
Visit and like Andreaz' Nook Here

(1) Winner
Lass Shoppe Beauty Package
Visit and like Lass Shoppe Here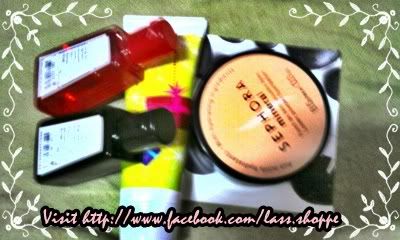 (1)Winner
3 Unique and Fashionable Hodge Podge Keychains!
Visit and Like Hodge Podge Page Here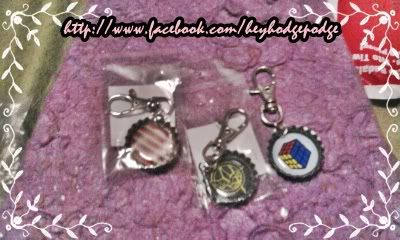 TO ENTER PLEASE WAIT FOR THE
RAFFLECOPTER TO LOAD and FOLLOW INSTRUCTIONS CAREFULLY
a Rafflecopter giveaway
Sleepless Gal reached 5k fans this June and
want to say THANK YOU ALL :)
WISH YOU ALL A GOOD LUCK!